While AVANTS Fest has already established itself as an annual event, this year has been our first time. We've joined the club at the start of 2022 (Way overdue! Great group of car people 🙂) and we wanted to check it out in person. And the weather was great too!
AVANTS Fest
There's plenty to see, do, try and buy at AVANTS Fest.
And you get to meet lots of cool folks! I got to see some familiar faces (Hi Seth! Hi Steve! Hi Elliot!), and we've made some new friends as well. There's always a strong representation from local motorsports companies, and a huge parking full with amazing cars. You can sign up to attend as a visitor, or showcase your vehicle.
The turnout was great:
We started the visit by going heading to charity rides that Sheetal signed up for. We watched few rounds go first, before she picked a vehicle to check out. There was number of options, including exotics as well as PRO3 drivers. Sheetal decided on a McLaren 💪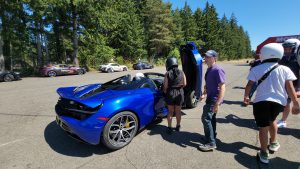 After couple fun laps for charity, we checked out the cars – huge diversity, and there's definitely something to suit all tastes.
Here are some of my favorites:
And this little one also caught my attention 😉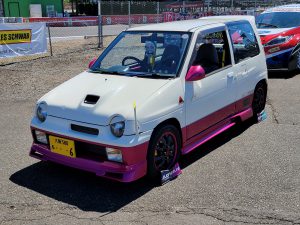 Next, properly warmed up (did I mention how hot it was?) 🌞 it was our turn to put down some fast laps.
And how could we visit the track without, you know, racing a bit? 🏎️🏁
Few action shots: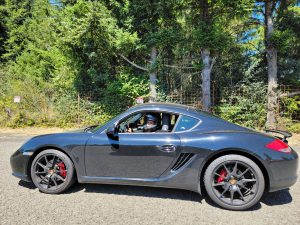 This may be a good time to remind anyone interested in attending AVANTS Fest or any event at Pacific Raceways, that there's an adjacent Go Karts track – another opportunity to combine activities and have fun. Check it out in my post dedicated to Go Kart racing:
And here's a nice surprise – after coming from the track we parked in the paddock, and went to stretch our legs. Then, upon returning to the cars, I found a Hot Wheels on my GT-R! 🥰 I don't know who left it, but I'd like to say thank you to the anonymous Hot Wheels fairy 🙏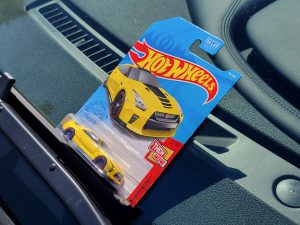 It really was a very hot day… we felt it while checking out the booths and cars, but also on the track while lapping. In fact, it was hot enough that some of the wheel weights… melted off!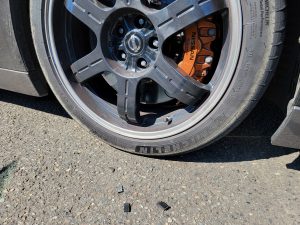 Phew 😅
Looking forward to the next year's AVANTS Fest!
Thank you to the organizers and sponsors!
Thank you to:
for organizing such fun event for local motorsports fans.
And if you'd like to check out my post on Instagram, you can find it here: