Each year, ProFormance Racing School recognizes members of the racing community for their contributions in this space.
I wish you could see my smile as I'm writing this 🙂 Sheetal and I were amongst recipients of this award for 2022! 🙏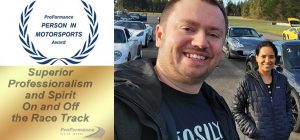 If you've been reading my blog, you know we visit the track and meet with the ProFormance friends any chance we get. It's always a joy, and a great learning experience. Whether we're making new friends, hearing new stories, getting answers to interesting questions, exchanging feedback between drivers as we're observing and learning from each other, or sharing our data on Garmin Catalyst.
Very passionate and knowledgeable community, and we're honored to be a part of it 🙏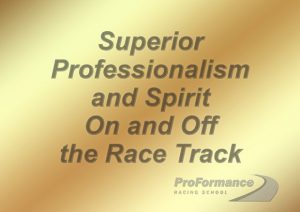 Please find the detailed announcement on ProFormance's blog: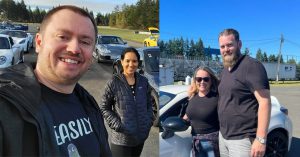 And congratulations to Michael and Kristen Stafford who also received this award! Looking forward to seeing you at future events 🙂
Huge thank you to the ProFormance friends and family, for creating such an opportunity. I swear I wouldn't believe if few years ago someone told me we'll be racing. It has been a dream for a long time 🥹 and here we are!
As always, here are few links to selection of posts on social media associated with the announcement of the awards:
And here are other articles I wrote if you'd like to learn more about ProFormance – and trust me, whether you're interested in racing or simply want to improve your driving skills, it's a place for you:
We're looking forward, with lots of excitement, to the 2023 season! 🏎️🏁